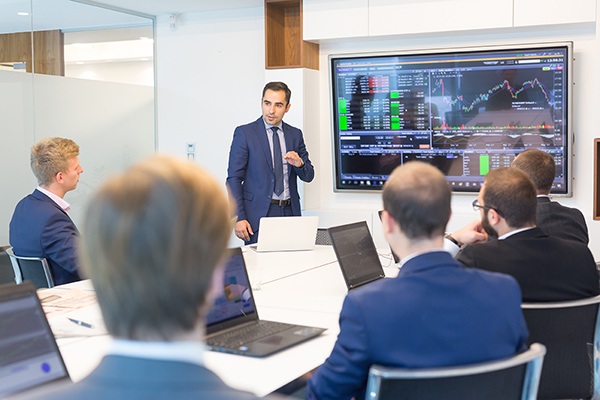 I have put together a total of 3 different strategies you can use to harness the market in various different ways. Each way is unique and very powerful and can be used on any market, any stock, any futures, any instrument, and every market in the world.
Just one of my courses is worth $5,000, but I don't need to sell them that high as that would put this knowledge out of the reach of most people. So I'm selling each course for $500, that way a trader can purchase for relatively inexpensive and put the information to use and make their money in the market using my system and then purchase more courses and learn even more ways to take advantage of the markets.
The knowledge within my courses comes from 20 years of experience day trading the markets, so rest assured I know what I'm talking about and have ample experience trading the markets.
Let me show you each of the courses I've made to teach you my code trading system:
These courses have all been professionally done and can play at full screen at 1920*1080 screen resolution, they are HD and high quality video and audio. Once you purchase a course you'll automatically be sent an email with a link to watch the video online with.
If you want to be successful in the markets and you want to trade the ES (Emini S&P) with only a $400 margin requirement you can do so using my system. If you want to trade indexes around the world like the Chinese Hang Seng or the German DAX you can do so using my system. If you want to trade the USA stock market like the Nasdaq, Amex, and NYSE stocks you can do so using my system. A whole entire world of trading that you never knew existed will open up to you using my system, and you will be amazed beyond what you can believe right now. I will inspire you and teach you and help you to become a real global trader able to take advantage of any situation that occurs in the world having the power and knowledge to profit in virtually anyway you wish to do so. I will open up your eyes to a whole new way of trading, a whole new way of looking at charts, and a whole new adventure into world markets that will become the norm in the near future.
To your trading success……
David
Oil Trading Academy