Beginner & Code 1 Videos
Beginner Videos:
The beginner videos consist of 3 videos:
Video 1: Placing Orders
Video 2: Setting Up Charts
Video 3: Strategy
These beginner videos are for the beginner who needs to get jump started on how to setup their software for trading. They will help you understand the proper way to place your orders and how to setup your charts.

Code 1 Videos:
Code 1 Videos will teach you the secret of how to know which direction Oil is going to go with up to an 80% accuracy. This is the trading secret to end all secrets, and will absolutely give you the power to make a tremendous amount of money trading Oil on your own, 100% guaranteed!
To learn more go here: Oil Trading Academy Code 1
Buy my Beginner & Code 1 Videos now and watch them as often as you wish right from this website!

Once you purchase these videos you'll be sent a username and password to watch these videos on the Watch Page.
Note: You can use a credit card or even a check to make this purchase, Paypal is simply the payment processor, but you can use Visa, Mastercard, American Express, and even a personal check, you don't need to have a Paypal account to make this purchase.
I've been doing business with Paypal for 10 years, click paypal verification below.....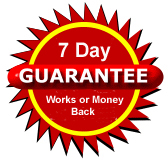 Note: Here is my guarantee to you, if you feel this doesn't work, in order to get a refund all you need to do is simply come into my trading room during market hours and show me how this doesn't work, if you can do that I'll refund your money back to you.
NEWS: My videos now come with a very special guarantee. If my video course doesn't prove that Oil is controlled by a computer program, and do so with mathematical proof, I'll refund your purchase, simple as that.